The Critical Alerts report provides real-time information about students who are unable to continue in a sequenced course until they have earned a passing score in their current activity.
To Run a Critical Alerts Report:
Select Other Reports from the Main Menu.
Select the Input Criteria prior to generating the report (see table below). Note: Administrators and Teachers select from different input criteria.
Select an export option, then select Submit.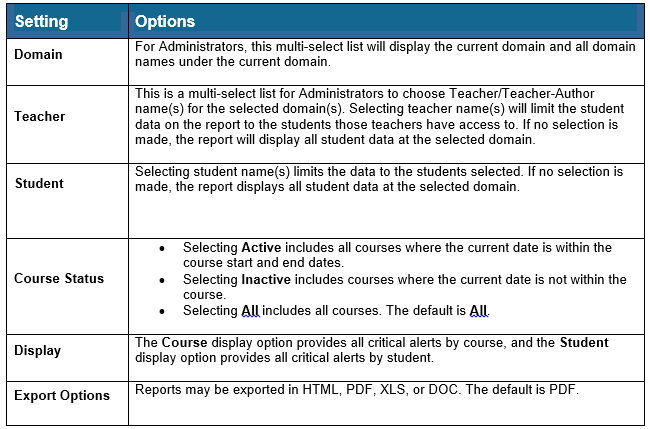 Reading the Critical Usage Report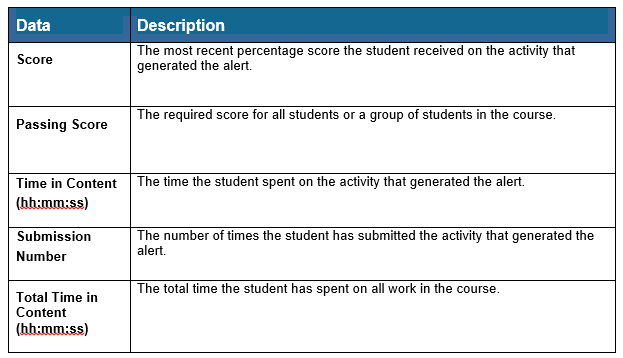 Additional Articles: