The Student Activity Summary report displays a summer of student activity for courses.
Note: Teacher-entered scores are indicated by a (T) after the percentage (e.g. 80%(T)). When a Teacher enters a score, the Activity Status is also noted as Completed, even if the Teacher enters a 0 for incomplete work. This should not be counted as student activity in the system for attendance purposes.
To Run a Student Activity Summary Report:
Select Other Reports from the Main Menu, then select Student Activity Summary.
Select the Input Criteria prior to generating the report (see table below). Note: Administrators and Teachers select from different input criteria.
Select an export option and then select Submit.
Reading the Student Activity Summary Report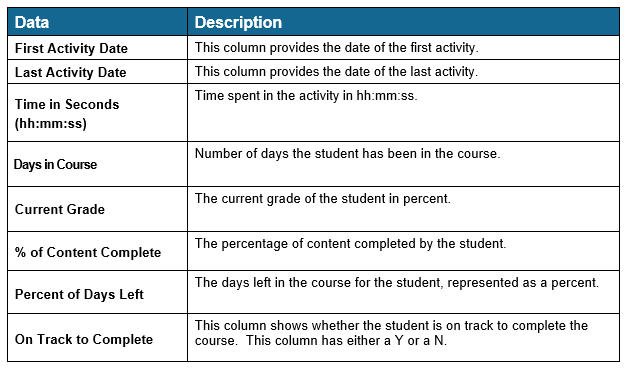 Additional Articles: