To create a domain announcement:
From the Main Menu, open the Domain tool, then select Announcements from the tabs bar.
Select the New [plus sign] button in the toolbar.

Complete the New Announcement window by:

Providing a Start date and an End date for the announcement; check the Display indefinitely box if you don't want an end date.
Checking the Domain wide box if you want the announcement posted to descendant domains.
Completing the Subject field.
Completing the body of the message.

Select Post.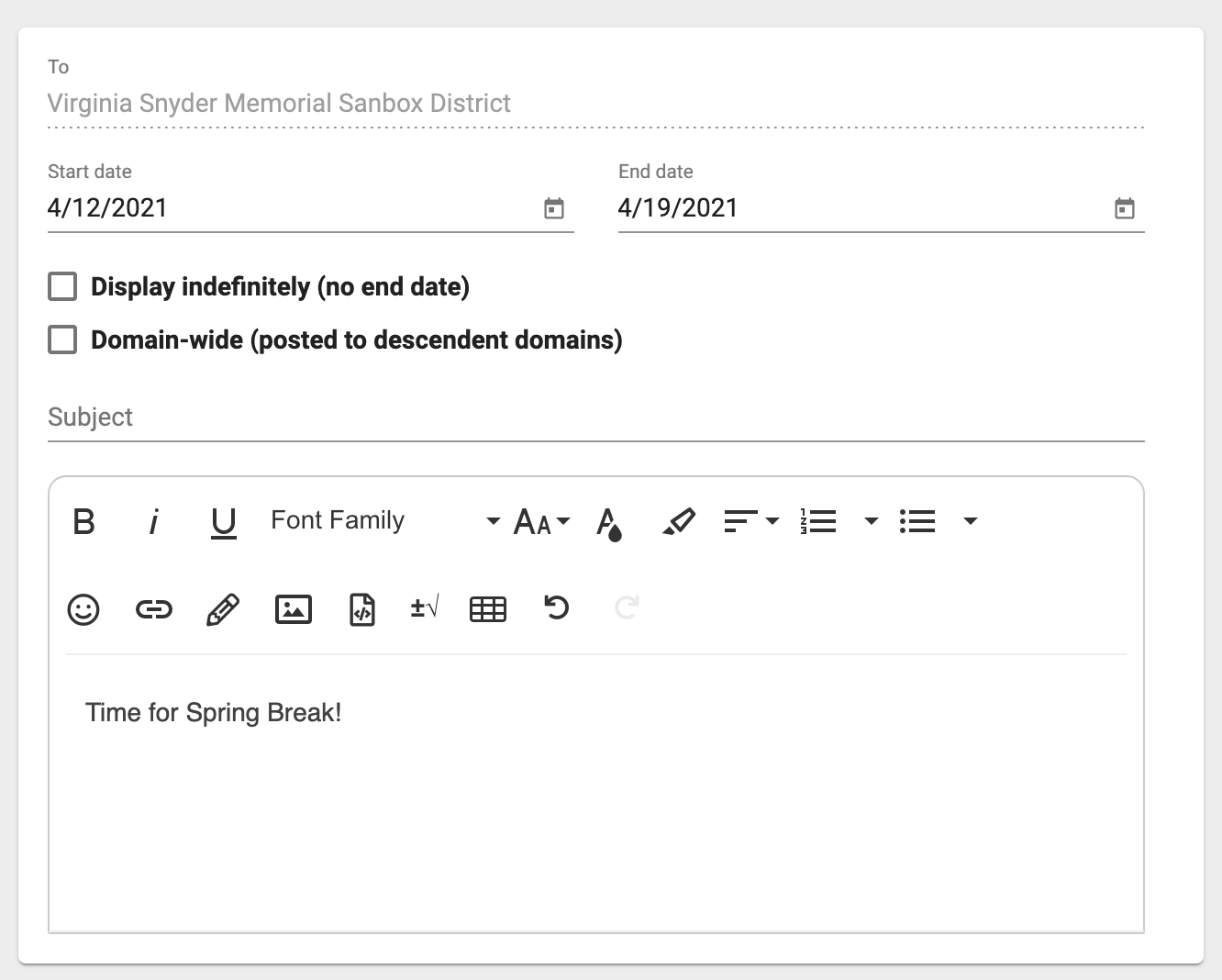 Tips
The To field in the New Announcement window is automatically populated.
To delete an announcement, check its box. After selecting the check box, go to More (three dots), then select select expired or delete.
Select Delete Expired to automatically delete all announcements with expired end dates.
To preview an announcement, select its link in the Subject column.
Additional Article