Record accommodations that inform Individual Education Programs (IEPs) and compliance with 504, NCAA, ELL, etc. This content is visible in a read-only form to the users' teachers but is not available to students.
Create Accommodations
Select Users from the Toolbar.
Select the desired student.
Scroll down to the list of available accommodations. Select the appropriate accommodation for the student.

From the Accommodations

section, choose the appropriate checkboxes from the choices:
Never automatically assign zeros to my past-due activities.
Ignore time limit on assessments.
Note: Some assessments do not allow the removal of time limits even when admins check the Ignore time limits on assessments option. Limiting number of options on multiple-choice questions is not available in most courses.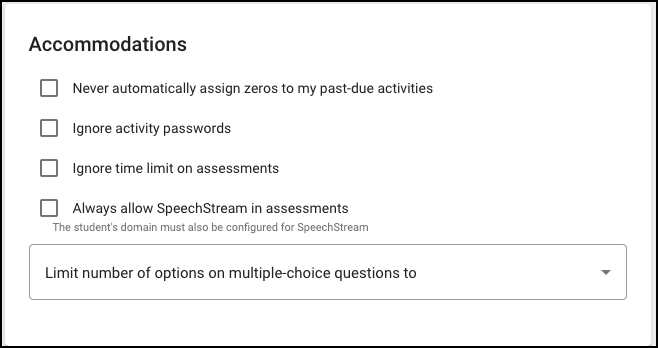 Scroll to the Individualized education program (IEP) section. Select Edit to upload a student's IEP.

The following card is displayed. For an Accommodations (flag) icon to display for teachers, select File to upload the IEP as an attachment.
Note: To alert teachers to students who are NCAA eligible, use the Text option and type in the NCAA information for the student.

Once you have added the document, return to the top of the page, then select Save.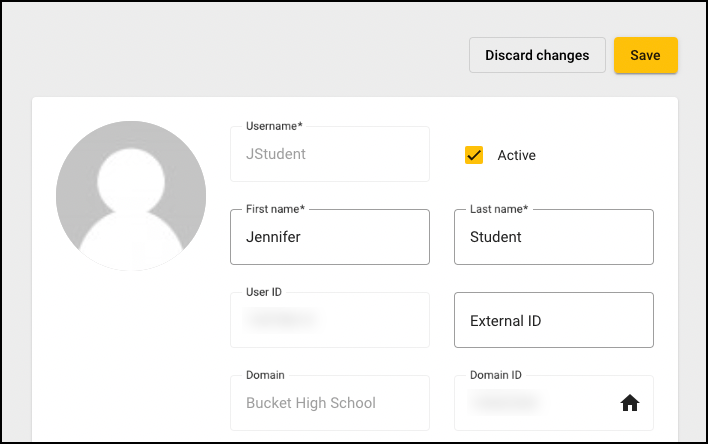 Teachers can access accommodations
Once accommodations are created for a user, an Accommodations (flag) icon displays in various places of the Teacher app.
When the column is made visible, an Accommodations (flag) icon displays next to students with accommodations in the People and Gradebook tools.

Teachers can view accommodations through the People tab or the Gradebook tab. From the People tab, teachers select the Accommodations flag to view that student's accommodations.

To view student accommodations through the Gradebook tab, select the flag. A pop-up window displays the student's accommodations.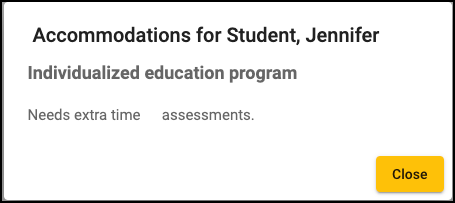 Additional Article