Numbrix is a relatively new math game that involves counting. Numbers are arranged in numerical order in a square grid, starting in any square, moving horizontally or vertically, and changing direction at any time. A grid with four rows and columns goes from 1 to 16; a grid with five rows and columns goes from 1 to 25. The more rows and columns in the puzzle, the higher the final number will be. The goal is to figure out the correct path to take to get from 1 to the final number, and to fill in the grid with the missing numbers. The numbers in the puzzle give hints to the correct paths.
Numbrix can be played as a solitaire game. Family members can have Numbrix races to see who can fill in the grids the fastest. You can make your own puzzles and challenge each other.
Here is a possible path from 1 to 16 and a Numbrix for it.

Here is another possible path from 1 to 16 path and its Numbrix puzzle.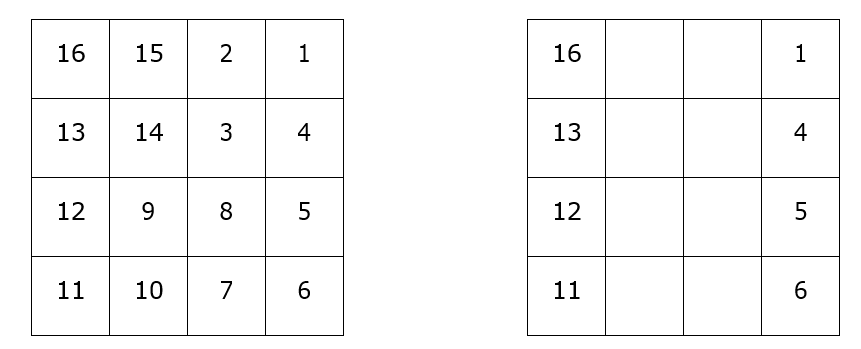 On Your Mark, Get Set, Count!
How fast can you complete these Numbrix puzzles?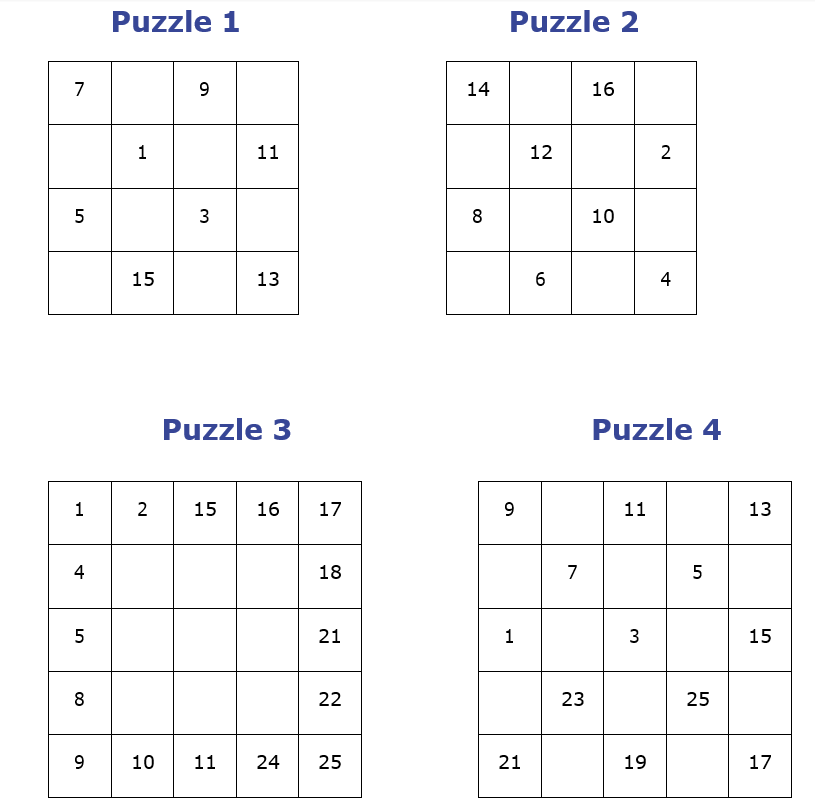 Numbrix Answers