Some users on Safari browsers have received the following error message when logging in with an iPad:
URLs that pass tokens must start with 'https://' and must be defined within your domain hierarchy
Code: InsecureURL
This error occurs because Apple has a setting that blocks our mechanism for bypassing the Pearson Connexus login to some content resources. To fix this on an iPad or other device, make the following Settings changes.
From An iPad
From the Settings icon, select Safari.
Uncheck the options to Prevent Cross-Site Tracking and Block All Cookies.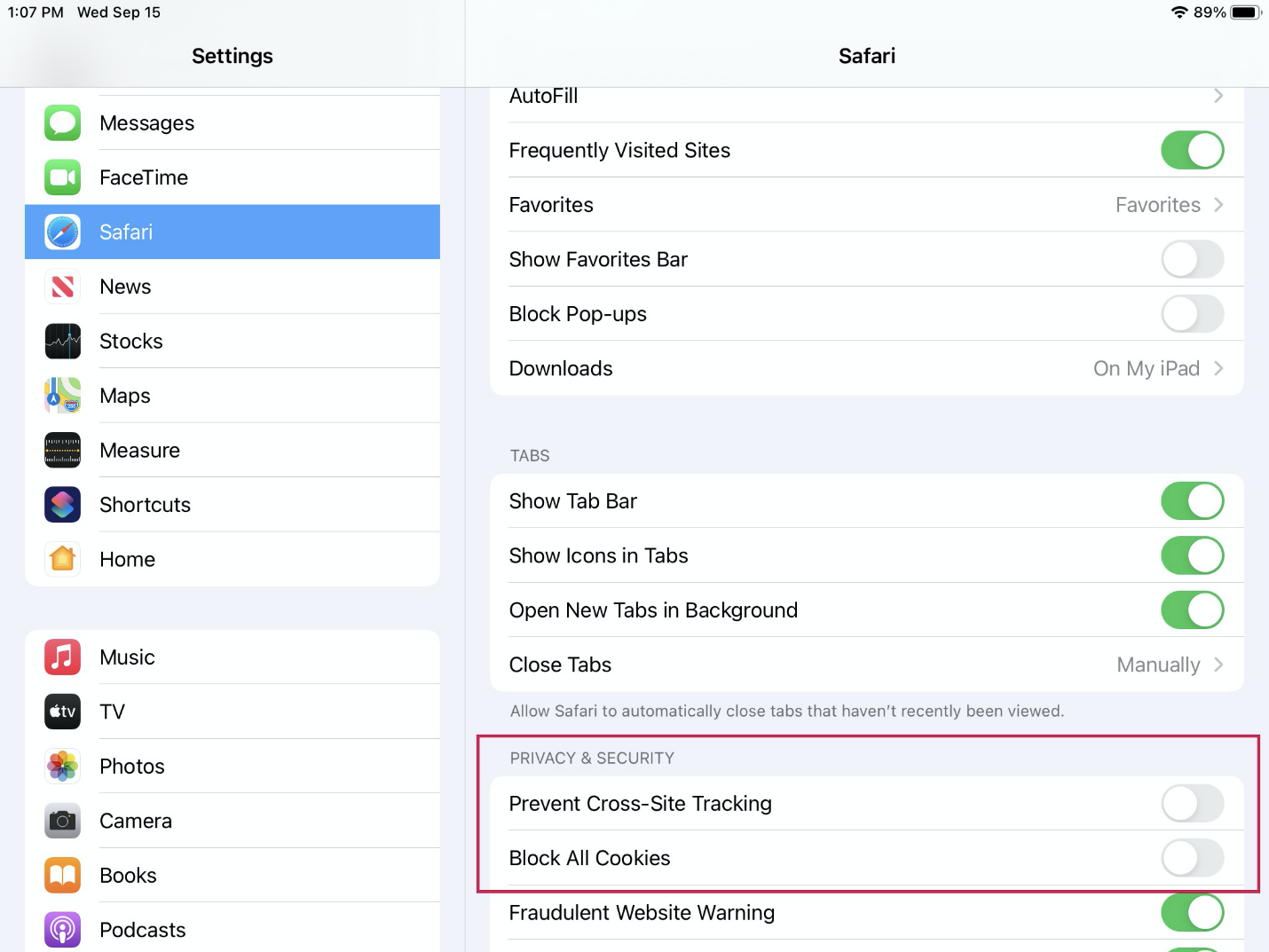 From a Mac
Select Safari from the upper menu.
Select Preferences.
Select the Privacy tab.
Uncheck Prevent cross-site tracking and Block all cookies.