Pearson Connexus lets students evaluate their personal understanding, interest, and effort in a course. Giving Teachers an honest Self Assessment provides opportunities for them to collaborate with students and improve students' experiences and progress.
Complete a Self Assessment:
From the Home page, select the desired course's Course Card.
Select the Heart in the Header Menu.
Complete the assessment by selecting the appropriate color on the scale below each of the following areas:

Understanding

Red = Lost
Yellow = OK
Green = Competent
Blue = Expert

Interest

Red = Bored
Yellow = OK
Green = Interested
Blue = Very Interested

Effort

Red = Slacking
Yellow = OK
Green = Trying
Blue = 100%

Select Update to save and share the Self Assessment with the Teacher.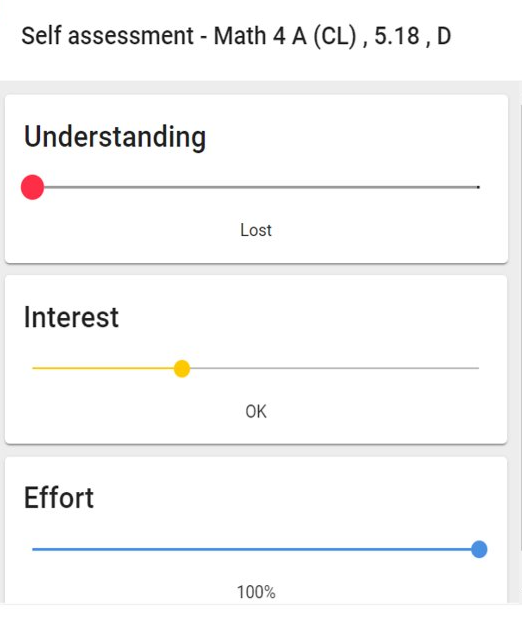 Once the Self Assessment in a course is complete, the heart will be multi-colored.