Visiting your Course Home pages often is the easiest way to stay on top of your classes.
Each of your courses has its own Course Home page as part of the Activities tool; you can access it in one of the following ways:
Select the course's Course Card from the Home page.
Select Course Activities from the Main Menu when in the desired course; if you're not already in a course, select the course you want.
On a Course Home page you can:
Create self-assigned tasks (if enabled by your teacher).
Review the student's a self-assessment for the course.
Get help using Pearson Help.

Course Home content
Without choosing a folder or activity, the Course Home displays:
Daily agendas posted by your teacher. (IF your teacher has that option enabled.)
Your Last Visited activity as well as the activity that is Up Next.
Your course actions, starting from the most recent, using the Activity Stream. Select the posts to open the activity, badge, or announcement listed. If your teacher has provided feedback, you can open it from here as well.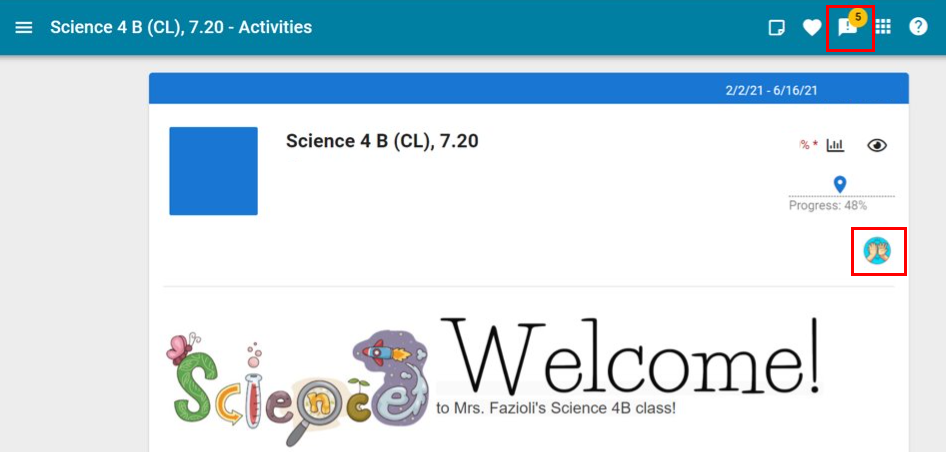 Tips
As you open activities from anywhere in

Course Home

, the

Course Home

button remains in the toolbar as an easy way back.

After selecting an activity from

Course Home

, use the forward and back arrows in the toolbar to browse course activities.
Additional articles