Encourage students to experiment with multimedia submissions, like video blogs or podcasts.
Assign Audio/Video Activities
Students can create and submit short (up to three minutes) audio/video projects. This feature can be disabled by the system administrator, so a user may need to verify the domain is configured for these submissions.
To enable audio/video submission:
Under Gradebook Settings in the Assignment Editor, select either Single document or Multiple documents.
Instruct students on how to create audio/video submissions.
Review and grade audio/video activities
When you review audio/video submissions with the Grade Editor or Activity Grader, the audio/video files appear in the Content tab.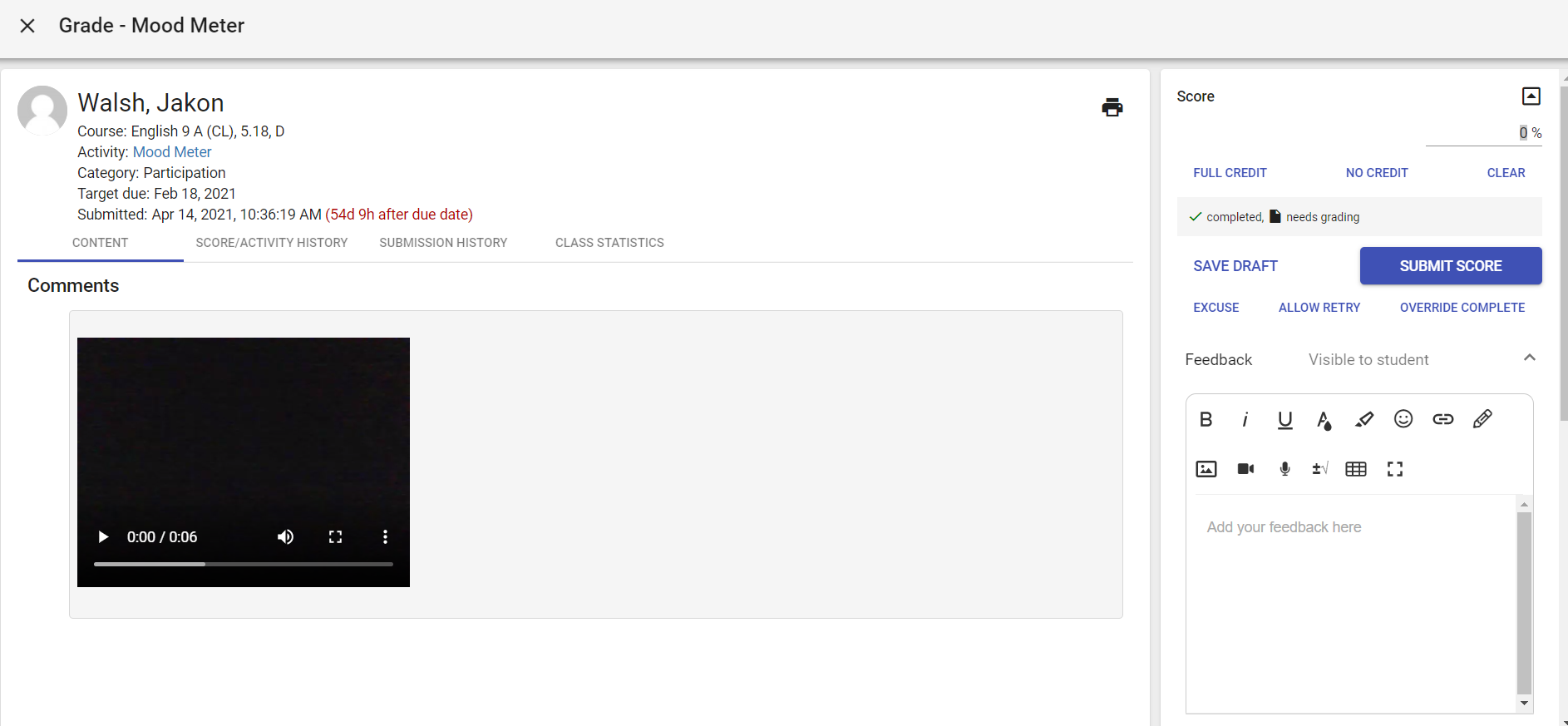 Notes
Pearson Connexus limits uploads to 50MB per file.
File length should be limited to three minutes regardless of the file size.