Use the Clipboard to create impromptu activities for any student any time.
The Clipboard walks you through the process of assigning supplemental activities to individuals or groups:
Select the Clipboard tool from the Header Menu or Main Menu; the Activities tab is open by default.
Add the student(s), Quick Lists, and/or Groups to whom you want to assign the activity using the panel on the left (How do I add students to the Clipboard?).
Add activity content in one of the following ways:

Choose from the options under Add an Activity; you can upload a file, link a video, link a website, or create an activity with a rich text editor.
Select Search Library, which allows you to choose content from other Pearson Connexus courses or external sources to which you have access.

Indicate whether you want the activity to be Gradable, then select Next.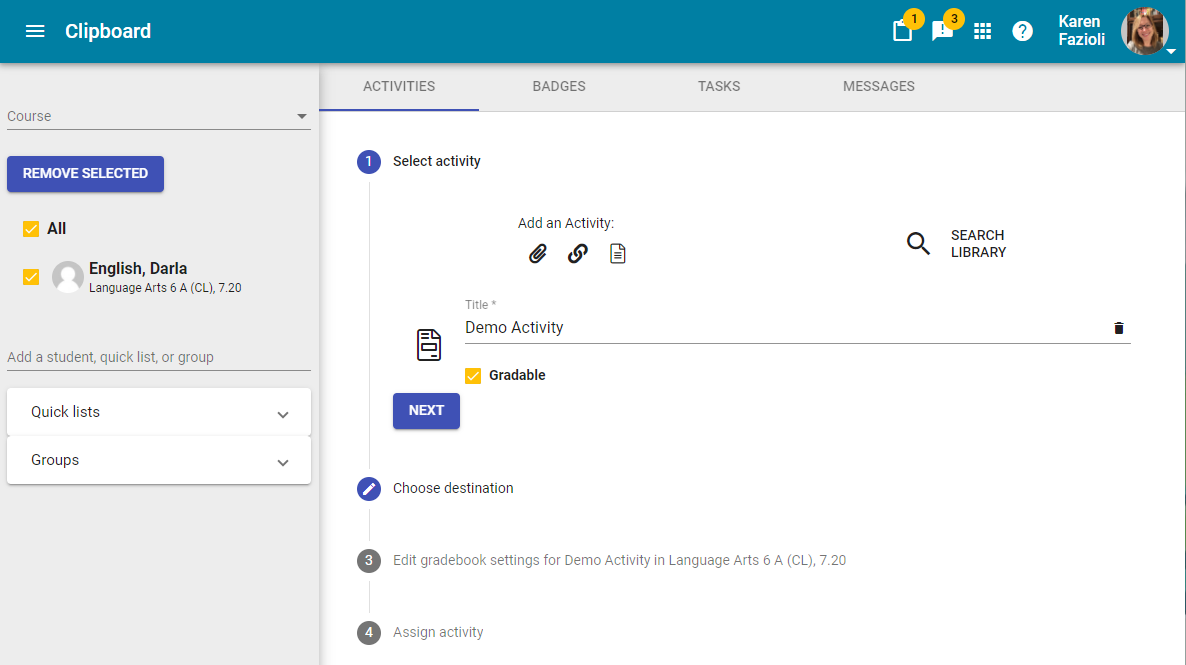 Indicate the desired Grading Period (if enabled in your domain). the desired destination folder in the Syllabus, and the Due date.
Select Next.

If you selected the Gradable

box, you are able to edit the following settings:
Submission Type.
Weight in category
The desired Score entry model: Points, Rubric, Percentage, or Letter Grade
The appropriate Grading category
Whether This activity counts as extra credit
Whether you want to Hide returned scores until a certain date and provide the date and time you want the scores to become visible
The Passing score
Whether the Score can be dropped from calculated course score
Whether to Include this activity's score in final-grade calculation
Whether to Require a passing score for course credit
Whether to Treat as zero in gradebook until this activity is scored
8. Select Next. 9. Assign activity.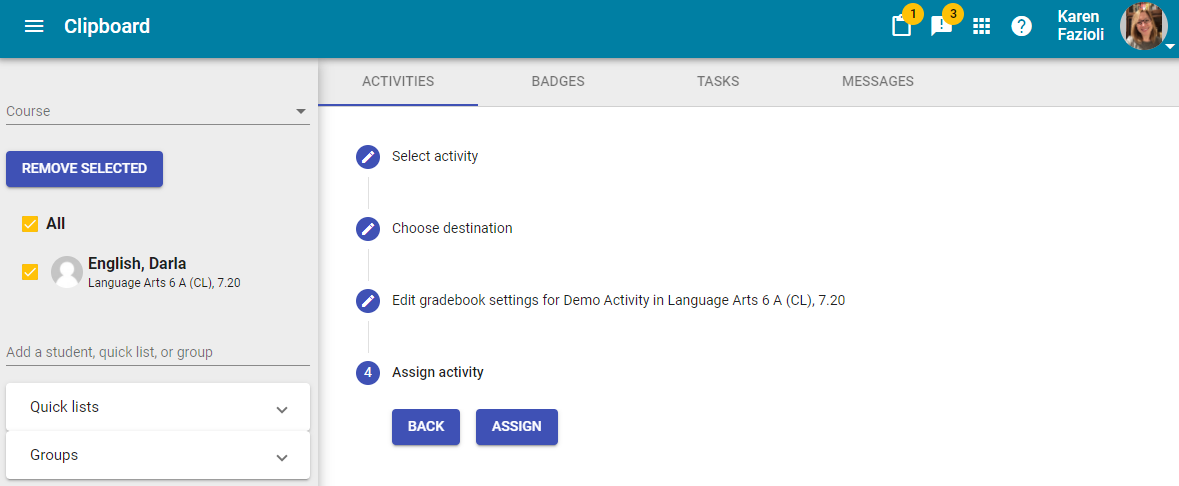 Creating personalized activities using the Clipboard enables you to give truly individual attention.
Clipboard assigned Activities will appear for students in their To-Do List as well as the For Me tab of the course Gradebook.
Additional articles