Use the
Clipboard
to provide personalized attention to students. Users can assign Activities, award Badges, assign tasks, and message students.
Select the clipboard tool from either the Header Menu or the Main Menu.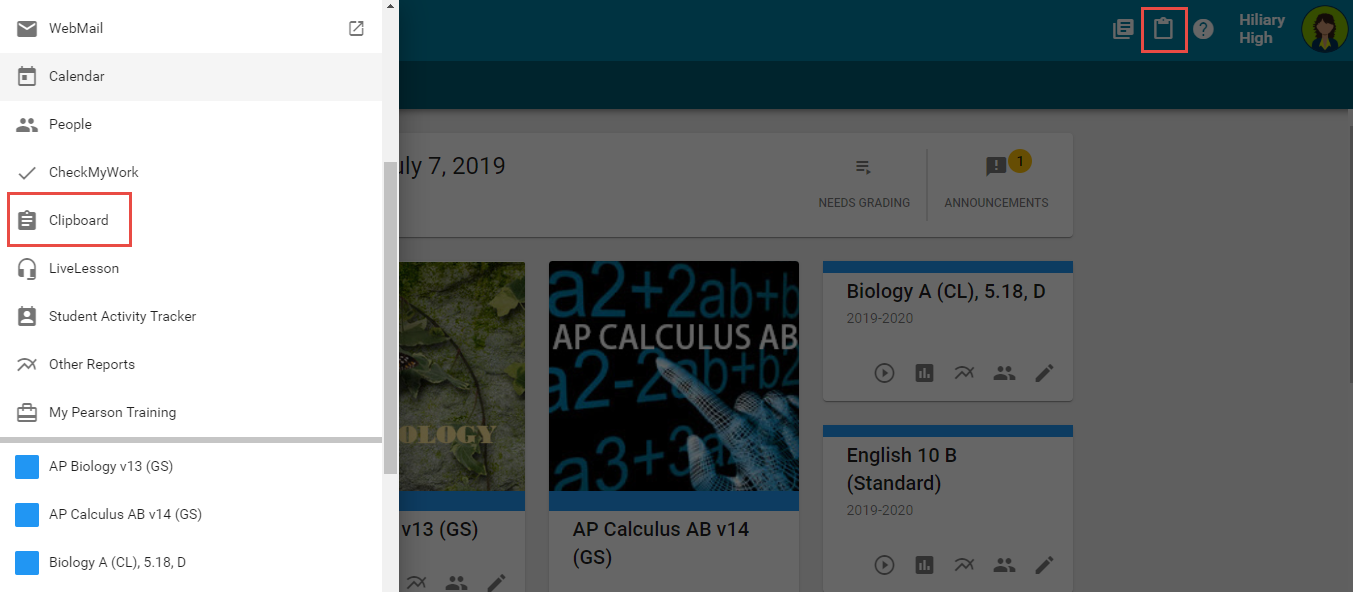 From the Clipboard users can:
Accessibility Notes
An inline help item appears on this screen that is not currently supported by screen readers. It appears next to the Description field in the Badges tab and reads: Use replacement variables to personalize badges.
Creating Tasks and Activities that are tailored to meet a specific student's or group of students' needs is one of the most powerful ways to help students master objectives and show competency.
Using Quick Lists can save time.