Use your Pearson Connexus Calendar to stay on top of your activities and due dates.
Calendar Components
Use your calendar to do the following:
Filter the activities listed by:

Day, showing all activities due on the selected day.
Week, showing all activities due within the selected week.
Month, showing all activities due within the selected month.

Easily review events across weeks and months using previous and next buttons.

From the toolbar, select Sync to sync with an external calendar.

Hide (unchecked box) and show (checked box) deadlines from multiple courses at once.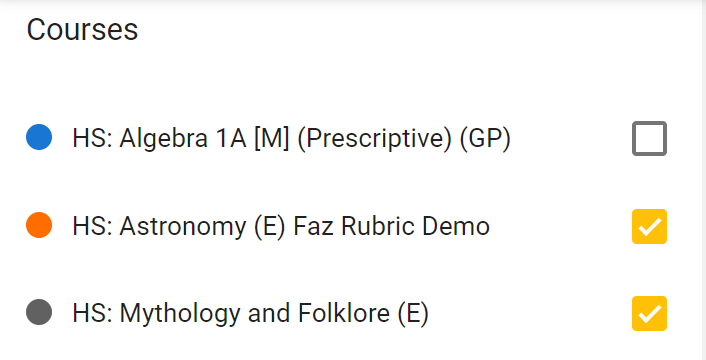 Calendar information
Your Calendar displays the following types of information:
Activity due dates and course-specific blackout dates are represented by dots that are color-coordinated by course.
If your teacher has created an agenda, Agenda appears under that date in the list view. Select it to review the agenda.