Badges can be awarded to recognize and encourage students. Badges are rapidly becoming the standard in competency-based learning for recognizing and tracking mastery.
There are two types of badges:
Automatic badges are configured to be automatically awarded to students when they complete an activity, unit, or course.
Teacher-assigned badges are configured to be assigned by teachers to reward a specific achievement or behavior. Teachers can choose from badges in specific categories (e.g., leadership, scholarship, service, etc.) and provide personalized comments or evidence, so students know why they're being recognized.
To create a teacher-assigned badge:
Select the Editor tool from the desired course card on the Home page.
From the top toolbar, select Tools.
Select Course settings.

Scroll down to Completion Badges and select Create Badge.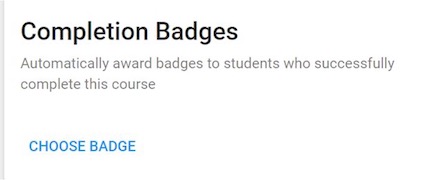 The badge Name (required; 128 character limit).
A badge Image.

Required file type: PNG

Ideal size: 90x90

A Description of what the badge represents (required; 128 character limit).
The requirements for earning the badge.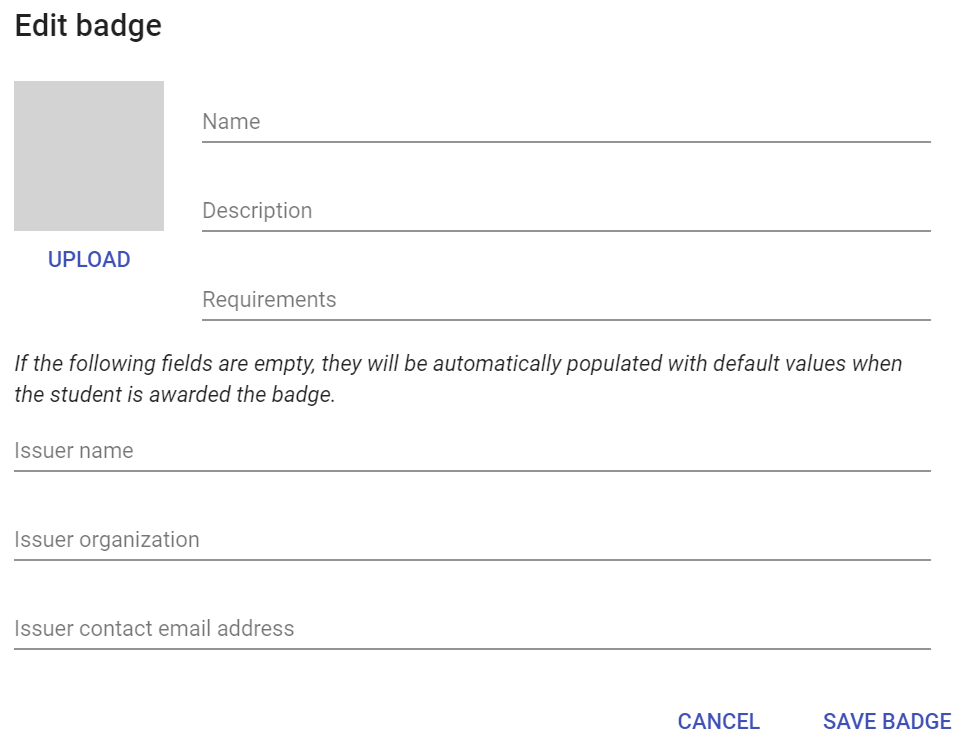 5. Select Save Badge to save.
6. The Course Badge can now be awarded to students in the class.