Teachers can customize how courses display on, or are hidden from, their Home page. The list below outlines options listed under the Courses menu.
Select Manage Courses from the Home page toolbar.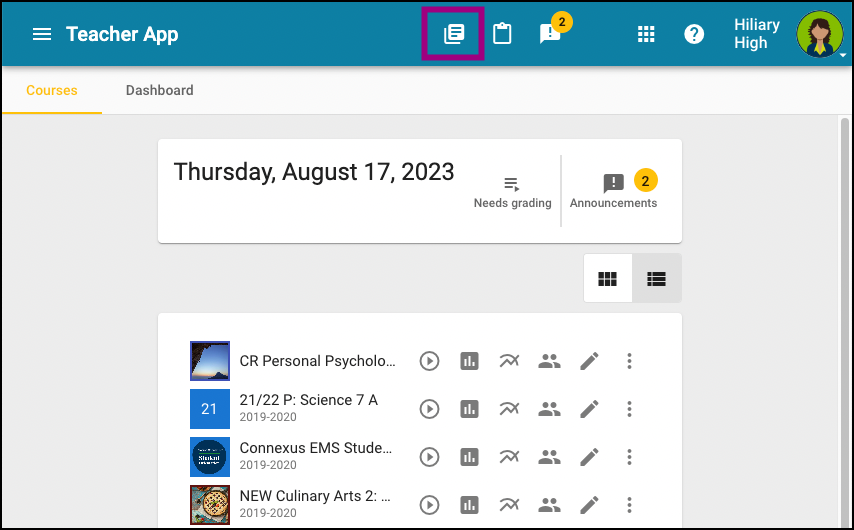 The following options display:
Order Courses: change the order of course cards on your home page. Drag and drop the course to a new position in the list.
Create course: allows you to create a new course or copy an existing course. For more information, go to Create a Course.
View courses: lists, in alphabetical order, all the courses you are enrolled in. In this window you can:
Check the Hide box to hide the course's Course Card on your Home page.
Check Hide To-Do to hide the course's activities from your To-Do List on your Home page. If you have permissions to delete a course, a garbage can (delete) icon appears next to it.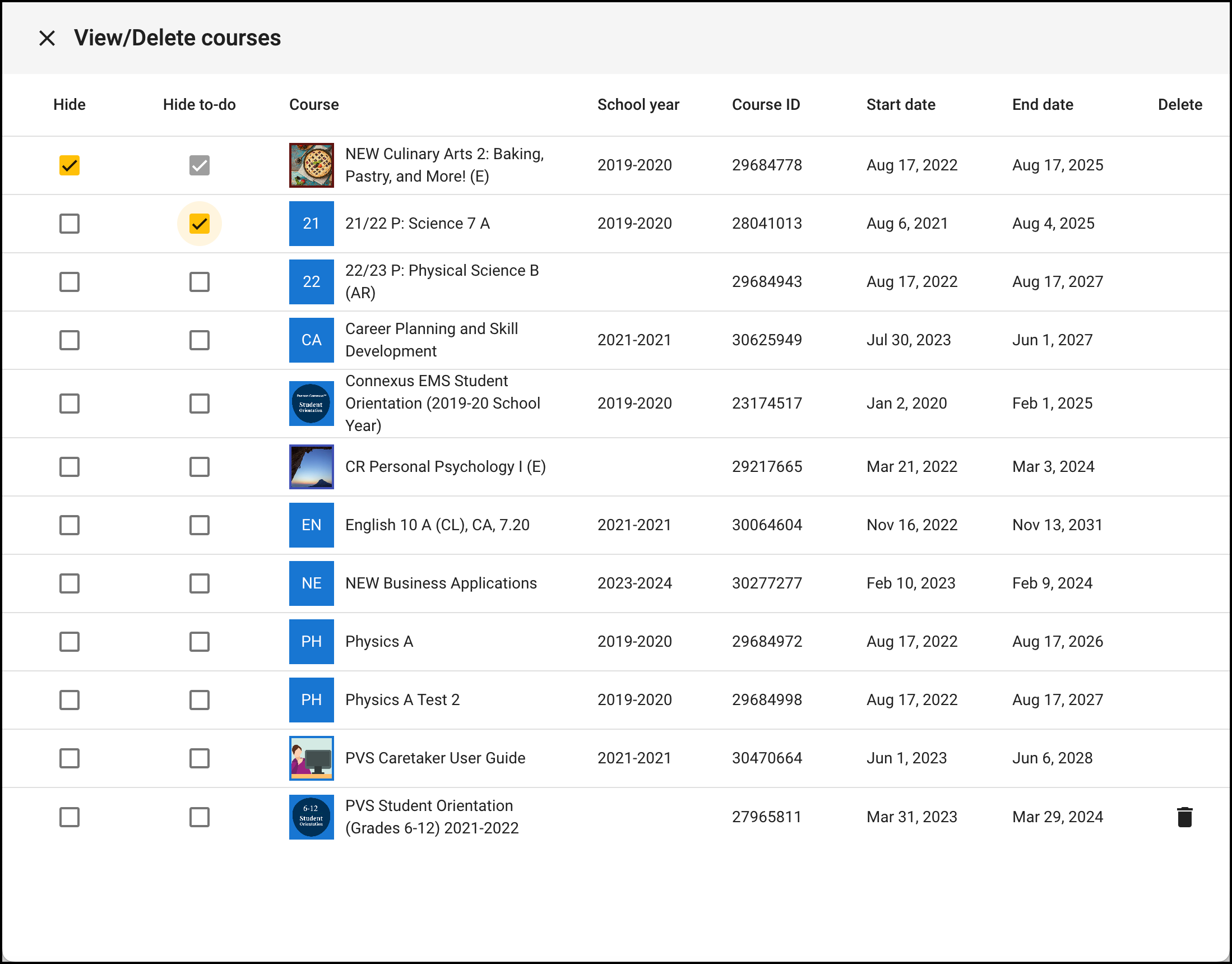 The View past courses window lists any course that has been expired for more than two weeks. For more information, go to View Past Courses.