Portfolio activities allow users to attach files and text.
To complete a submission:
1. Access the submission and click inside the textbox where it says Add your comments here. You can then begin typing a comment.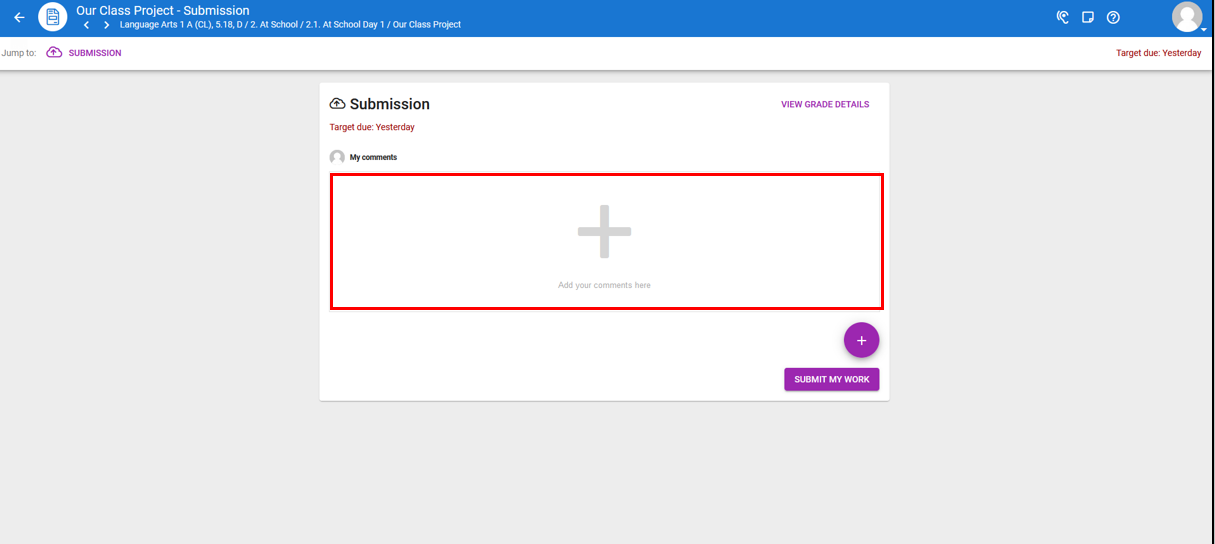 2. Select the + icon to select your file for attachment.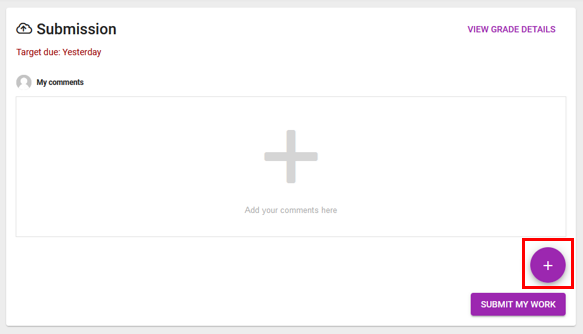 3. The Attach a file popup displays. Select CHOOSE.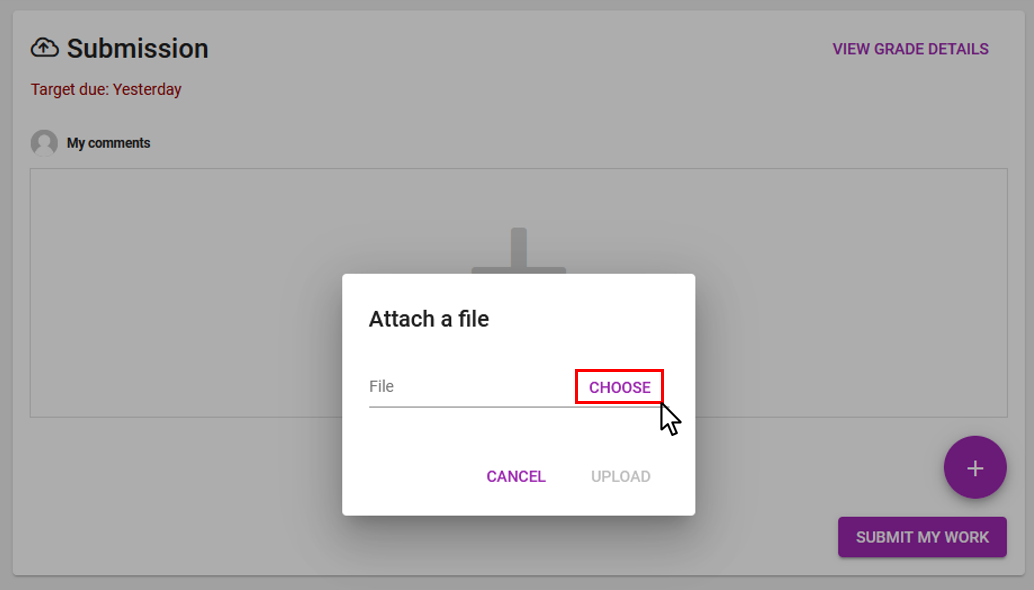 4. Select a file to attach.
5. Select Open.
6. The Attach a file popup displays again with an UPLOAD option. Select UPLOAD. Your selected file displays as an attachment.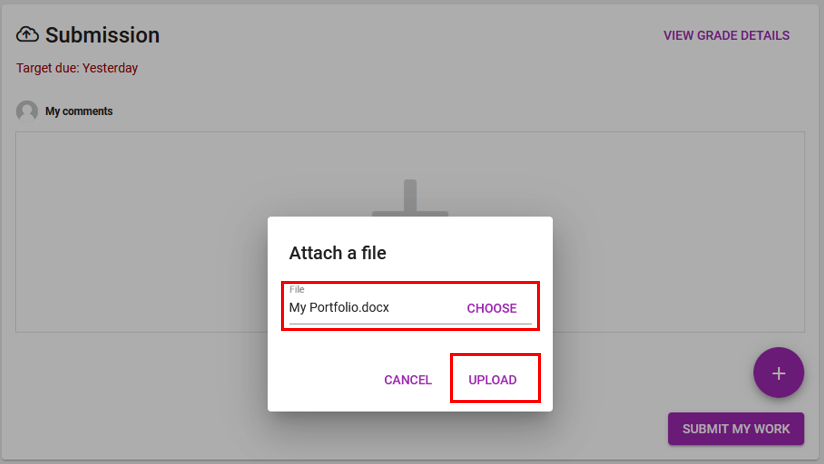 7. Select the Submit My Work button.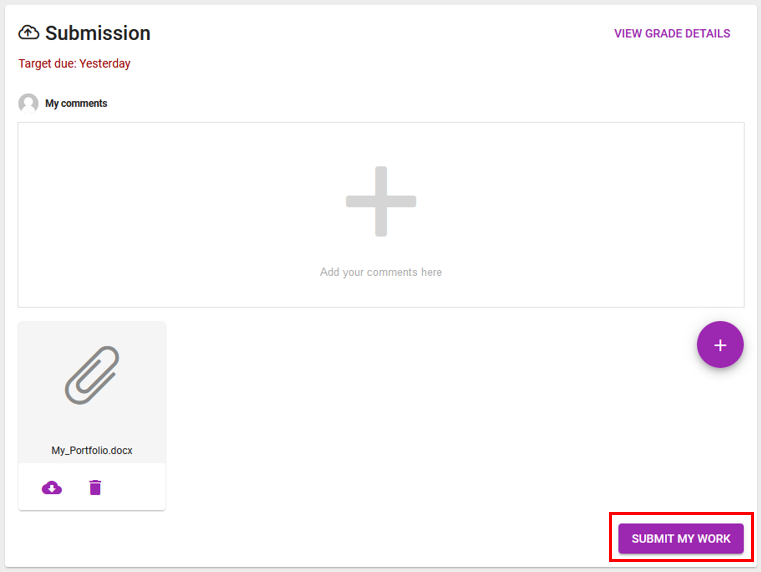 Add an Image to your Submission
There are multiple ways to add an image to your submission. You can select the (plus icon), which prompts you to select a file. You can drag and drop images into the Submission box.
You can also select the insert image icon, following the instructions below:
1. Within the Submission text box, select

from the rich text editor.

2. The following options display: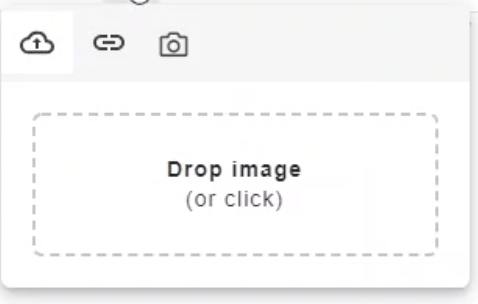 Note: the upload

icon is ONLY A TAB. Selecting it does NOT open an upload menu; rather, it displays the Drop Image Similarly, the hyperlink option prompts users to enter a link.
3. Click in the Drop Image An upload popup window displays.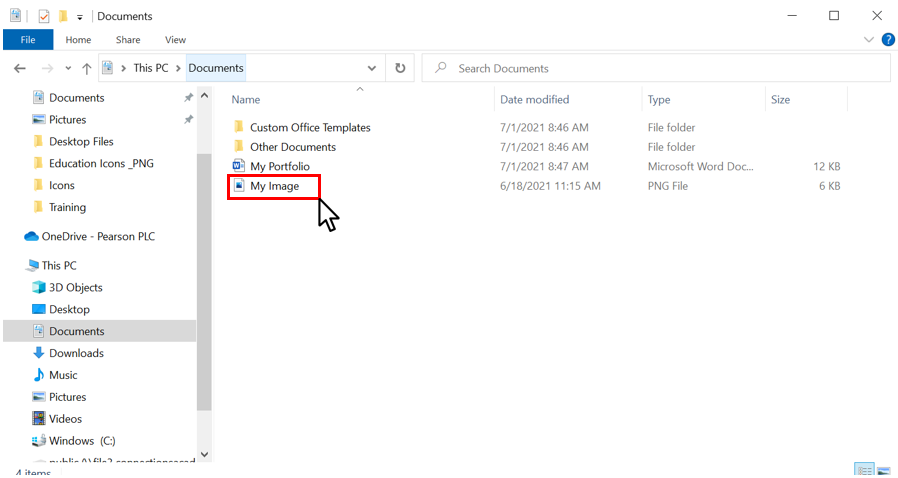 4. Choose a file, then select Open. Your image should now display in the Submission text box.