The Resources Panel
To manage course resources with the Teacher app, open the Editor from the Course Card or Course Menu. From the Syllabus tab, select Resources (if collapsed, select arrow).
From here, users can:
Open Manage Resources for more options and a larger workspace.
Upload resources using the plus icon or by dragging file(s) or folder(s) into the resources window.
Choose the resource folder to filter the displayed resources.
Filter displayed resources.
Use the three dots (more) menu to Preview, Move, or Delete resources. Users can also review the resource's history with this menu.
Drag and drop resources into course folders.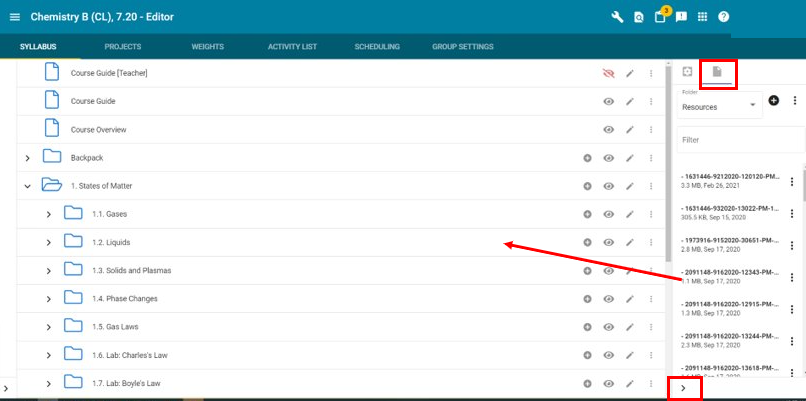 Upload Resources
Open the Editor.
From the Syllabus tab, select Resources (right corner).
Select a folder from the dropdown menu (new folders can be dragged in or created using the New folder option.
OR
Select Upload.
Select Choose File and navigate to the resource on the computer.
Give the file a resource name.
Select Upload.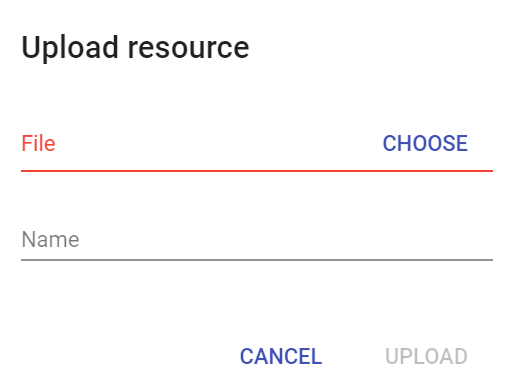 Additional Articles