To add essay questions to assessments:
Follow the directions below.
Question content
Specify how many Points the question is worth.
Enter the question as you want it displayed to students.
Enter an Example Answer that is used by graders to compare and evaluate students' answers.
This section pictures and explains the default visual editor; enable the Text editor to create and edit questions with the advanced Text editor.
Feedback
Select Add feedback to create various types of feedback. Choose the feedback type from the drop-down and enter the desired content in the field below. You can choose:
Feedback for When answer is correct.
Feedback for When answer is incorrect.
Feedback that is Always delivered.
Custom feedback for questions from specific Groups and/or when a specific Condition is met. This option allows you to set up conditions (contact support for additional assistance).
Interaction
To manage the question's Interaction:
Specify the number of lines you want to provide students in the Height field.
If one or more passages have been included in the activity, you can select one to attach to this question from the Include passage drop-down.
Provide a Custom question definition (contact support for additional assistance).
Metadata
Add the question to an existing Group with the associated ID, or create a new one. Groups allow you to vary settings for different questions.
Learn more: How do I vary attempt limits by question?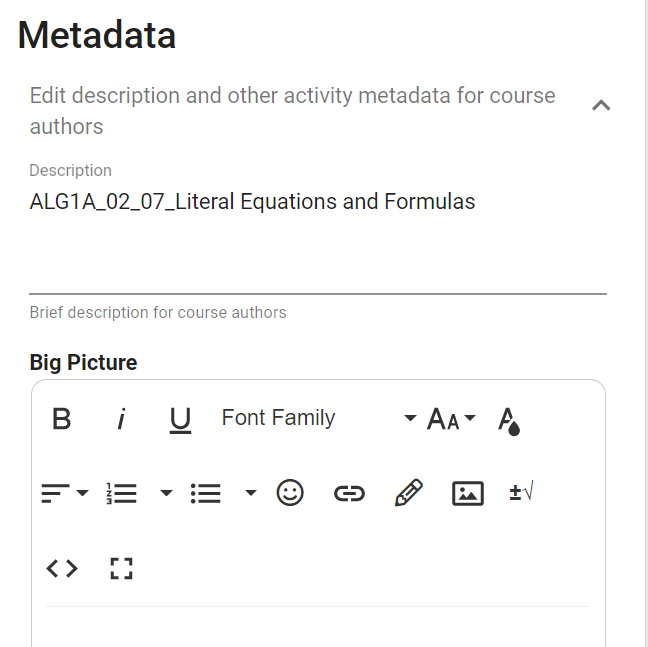 Objective mastery
Select Choose objective in the Objective mastery card (Core courses only) to review and align the question with objective(s). Once selected, you can:
Use the Filter field to search for specific objectives.
Check the boxes next to objectives to align them with the question. This makes it possible to set up Formative and Remediation assessments.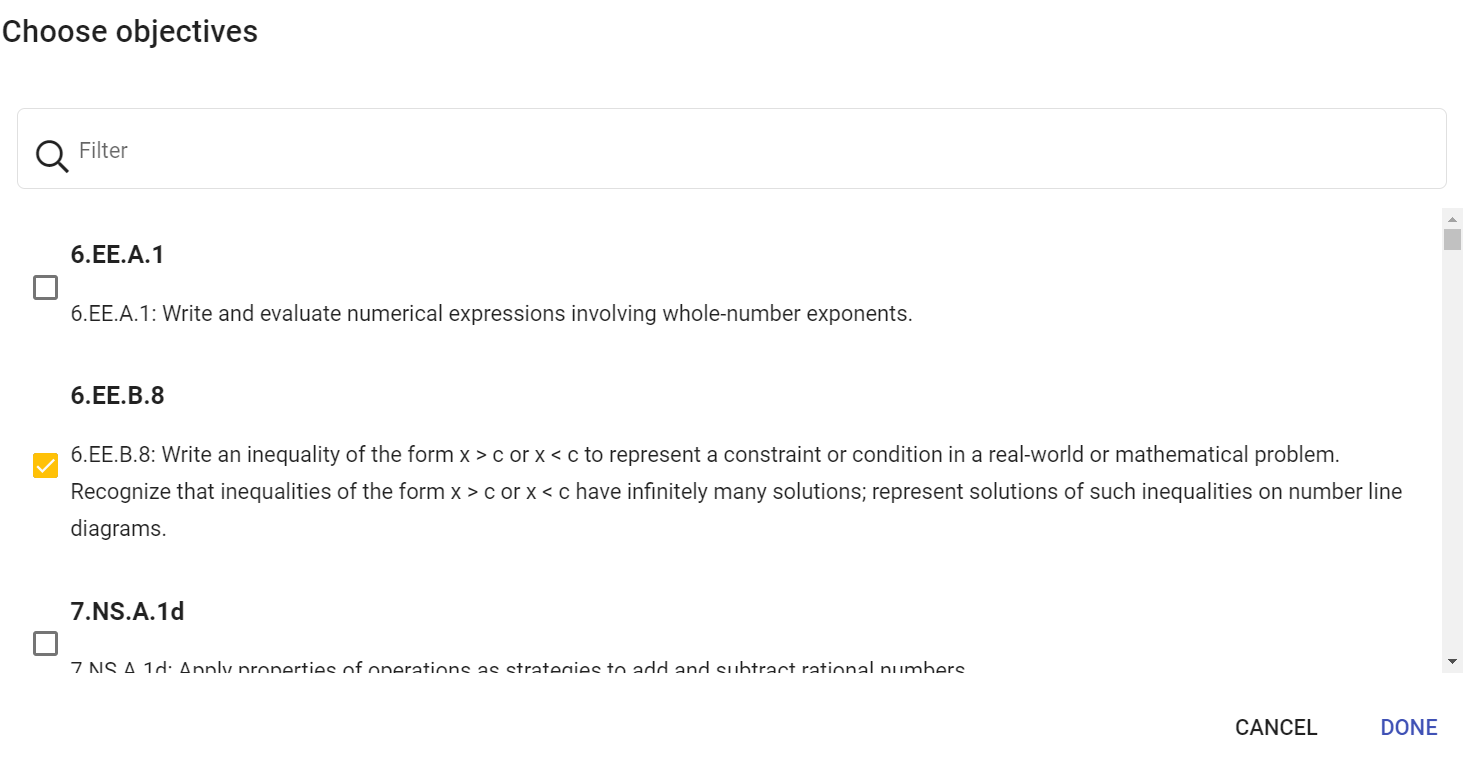 Score
Use the Score card to:
Indicate if you want the question to count as Extra credit.
Provide a Rubric to use for grading the question.
Variables
With the Variables section, you can create a range or list of variables for use in the question.

Calculator
Check the appropriate box(es) to provide students with one or more of the following calculators to use with this question (Basic, Standard, and/or Scientific). This can also be specified for the entire activity with the Assessment activity editor.
Companion Material
Select Add material in Companion Material to attach any supplemental documents students need to complete this question. You can do this by: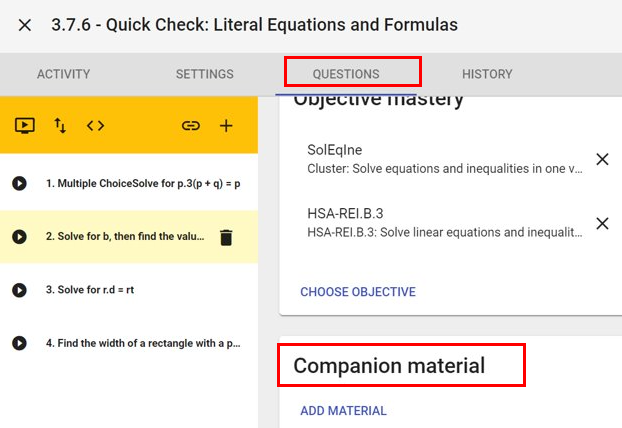 Pointing to existing resources in the course.
Uploading new files (PDFs only).