Multiple-answer questions can be added to assessments and practice questions activities. Prior to adding multiple-answer questions you must do the following:
Follow the directions below.
Content
Enter the question in the first field as you want it displayed to students.
Enter the answer options; add a * next to correct answers.
Create feedback that is specific to answer options by selecting the speech bubble icon and entering feedback in the field that appears below the answer option.
To provide feedback for the entire question, use the drop-down menu to choose from the following types:

When answer is correct
When answer is incorrect
Always
When condition is true; this option allows you to set up conditions beyond the three provided here. It requires you to specify a group and a condition (contact support for additional assistance).

Select Add feedback to create additional feedback.
In the Visual editor, select Text to create and edit questions with the advanced Text editor.
Score
Use the Score section to:
Specify how many Points the question is worth.
Grant Partial credit for partially correct answers, and whether to Round that partial credit to whole numbers.
Indicate whether the question will count as Extra credit.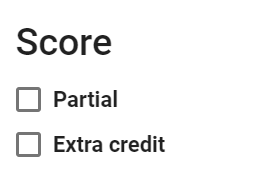 Variables
In the Variables section, you can create a list or range of variables for the question.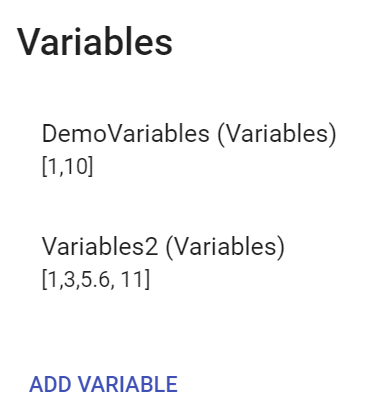 Calculator
Check the appropriate box(es) to provide students with one or more of the following calculators to use with this question:
Basic
Standard
Scientific
Companion Material
From the Companion Material section, select Add to attach supplemental documents students need to complete this question. Point to existing resources in the course or upload new files (PDFs only).