Library Dashboard
The Digital Library Dashboard allows administrators and teacher-authors to further tap the
power of Pearson Connexus course customization. Teacher-authors and administrators can
collaborate and copy modules from one course to another, search Pearson Connexus site subscription
for content to add in their courses, and create their own library of content (e.g., lesson plans or
Google Drive documents) and share with other teachers.
If you are using the Library Dashboard to customize content, you may need to perform the
following tasks, based on the courses you are customizing. These are recommended steps, but
many are optional and also are dependent on the type of course being customized:
Only combine courses of the same course type (required).
Enroll in the course that is being customized to see it within the list of courses on the
homepage (optional).
Add the module in advance that will contain the new content (optional).
Add content with the create link action (recommended).
Rename the new module to match numeric flow and change title (optional).
If assessments are numbered, add an 'a' (or other character) to assessment title(s) to tell
them apart within the course and grading categories.
Review Grading Categories and determine if a new category is required to hold new test
items. The order of content might need to be changed to match Syllabus module order.
If using either a Prescriptive or Sequential course, reset sequencing rules set at Restrict
Mastery by Visibility Area.
Add questions from the module assessments into the final review test, if present.
Add Content from the Library
Select the Editor tool from the desired course from the Home page.
The two options for adding content are to:
A. Select the + sign to the right of a folder to add content to a specific unit or folder.
B. Select the + Add Activity to add content to the end of a course.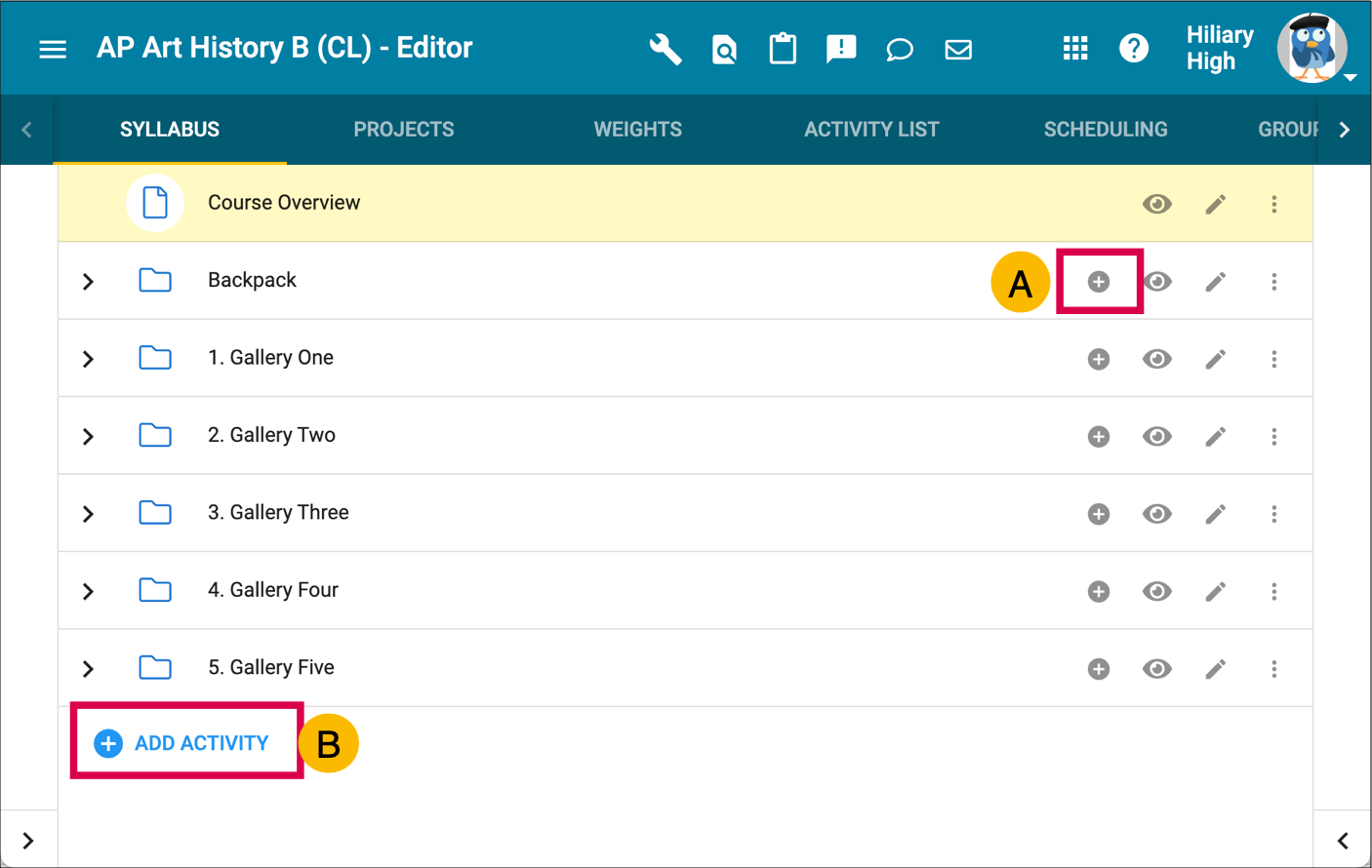 Select Library.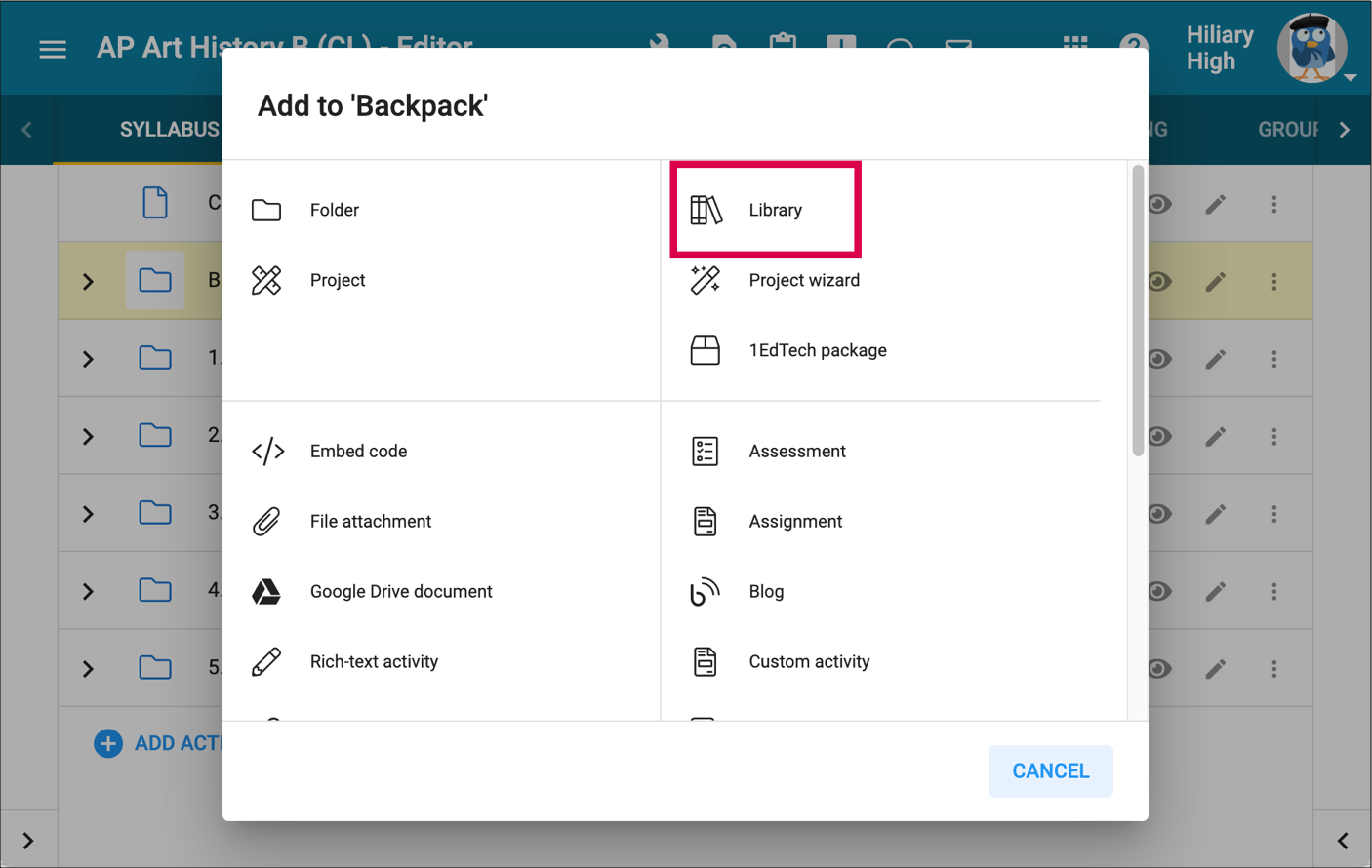 Select the magnifying glass to expand and collapse search fields:

Use the search fields and dropdown menus to find the content you're looking for.
Select the catalogs that appear to browse for content.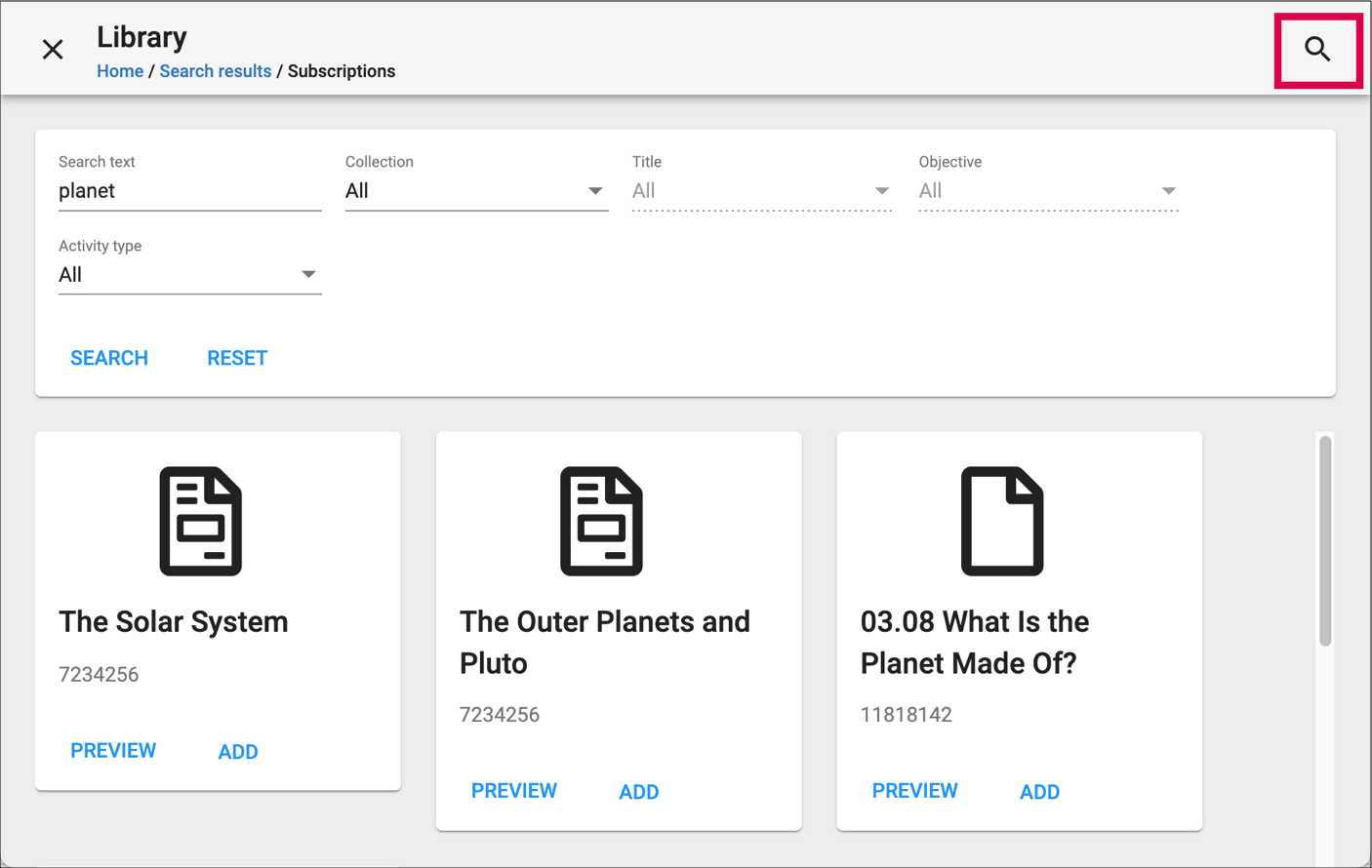 When you find the content you want:
Select Add for the content you want to be placed in your cart.
Select Remove to take it out of your cart.
Select Preview to look over the content before adding it to your course.
Select the cart icon to review and finalize your selection.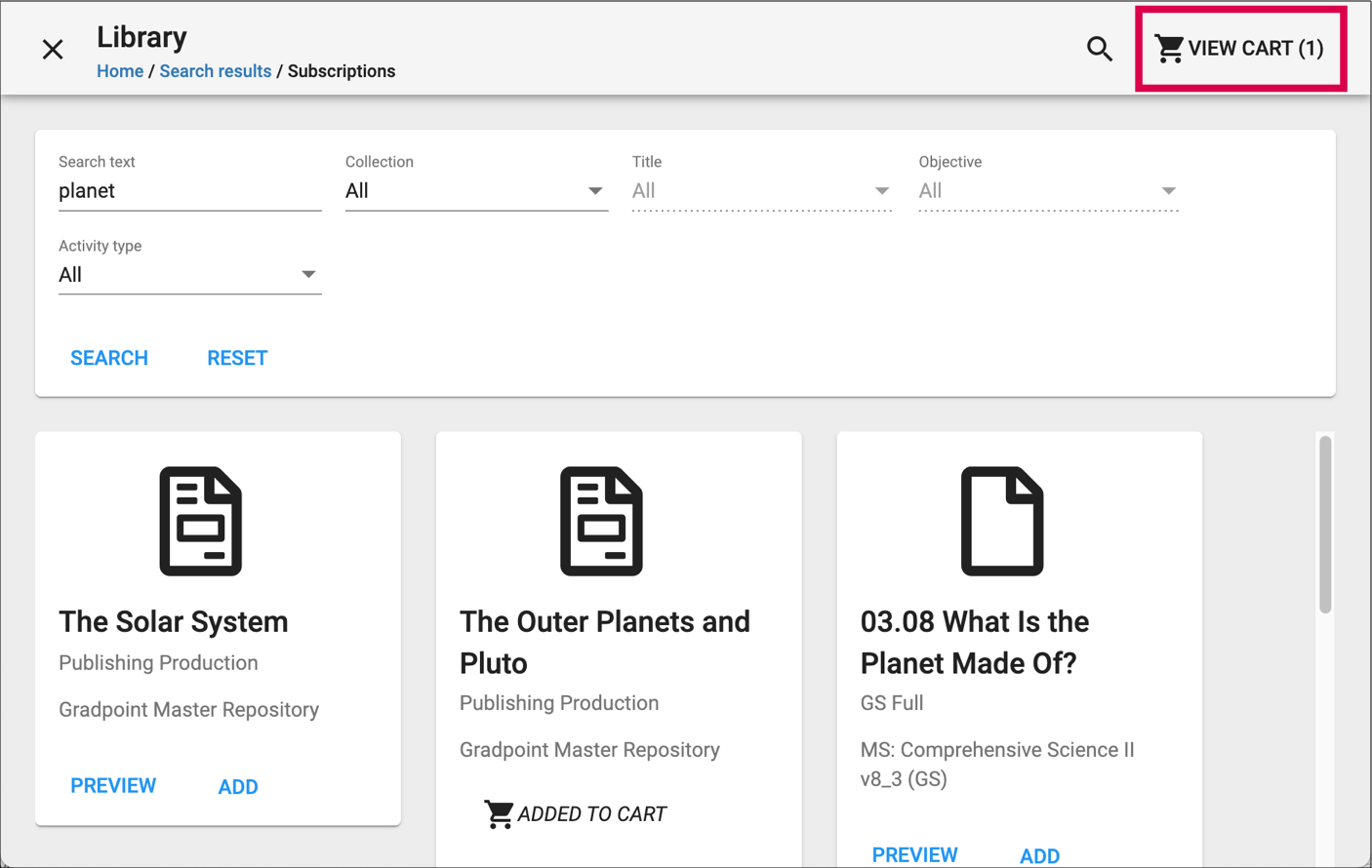 Select Link or Copy to add the content to your course; linked content receives updates from the content provider and copied content does not. Note: Copying as a link will allow the copied content to receive updates from the content provider and is the recommended copy choice. Create Copy will copy the entire content in the copied course and will not receive updates.