To add content to the Library for users in a domain, create a course shell and populate it with the desired content by manually creating activities or uploading common resource content.
Once the course is created, set up a subscription to assign who and where the content appears in a users' Library. To users, this course appears like any other content repository from which they can pull content.
Create and Populate a Course Shell
To create a new course, follow the directions in How do I create and manage my domain courses? Choose Create New in step 2 of the linked article to start with an empty course shell. The title you give the course will be used in the Library.
Once you've created the course, select it from the Courses screen by selecting its Course ID.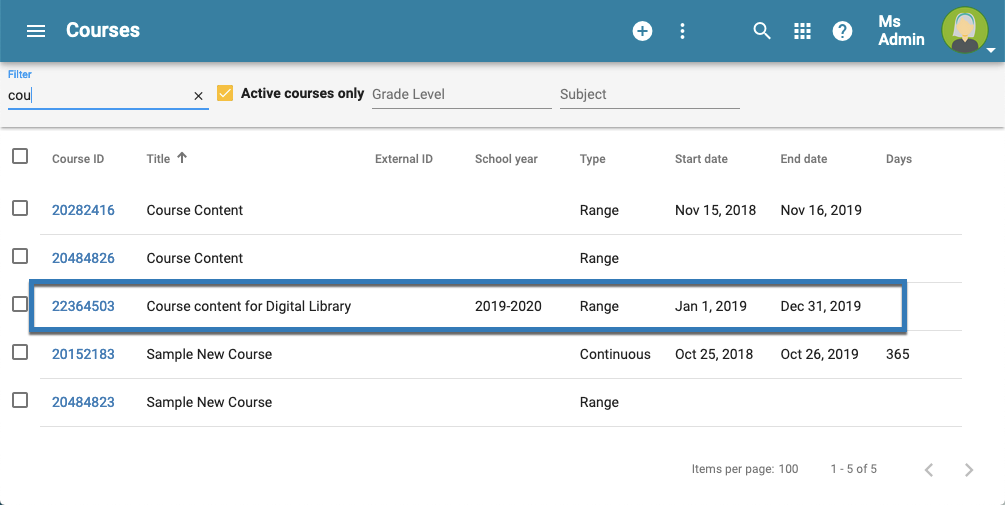 To populate the new course and add content to it, select Editor from the Course Menu.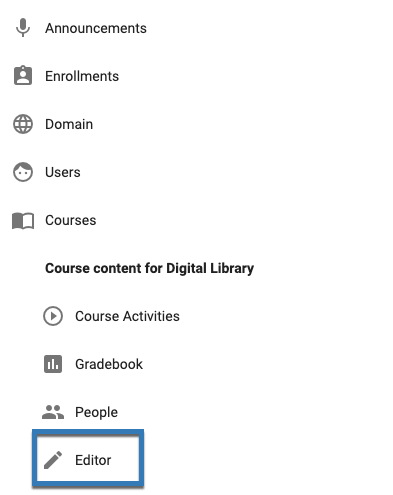 Use the Editor tool to populate the course and the content. Directions for manually creating content can be found in how to Build a Course.
Set up a Subscription
To set up a Subscription:
Log in as an Administrator.
Select Courses from the Main Menu.
Select the Course ID for the course you created using the steps outlined above.
Additional Articles